Why Valley?  It's not just the price….. It's the People.
Valley Energy is a local company, formed and operated by people who call this home, by people who give back to their community and who understand the needs of its customers.  We are your neighbors, friends and family; most importantly, we are committed to you! 
Our people have more than a century of experience in the propane and petroleum distribution business.  Valley is an experienced energy supplier, well-staffed and well-equipped to handle all of your energy needs.
Choosing an Energy Supplier
There are many other companies to choose from.  We tell our customers cheapest is not always the best.  It's easy to undercut a price but can they deliver?  We have seen other companies offer incredibly low prices but that doesn't mean a thing when your tank is out of product.  Unlike many competitors, Valley has ample product with storage tanks in Dansville, Honeoye and Campbell.
Does the company offer competitive pricing with no hidden fees?  We bill you what we quote you, nothing extra is added in.  Valley is committed to you and to this community. We offer a variety of delivery and payment options which allow you to choose the best program for your energy and economic needs.
Join Valley in Giving Back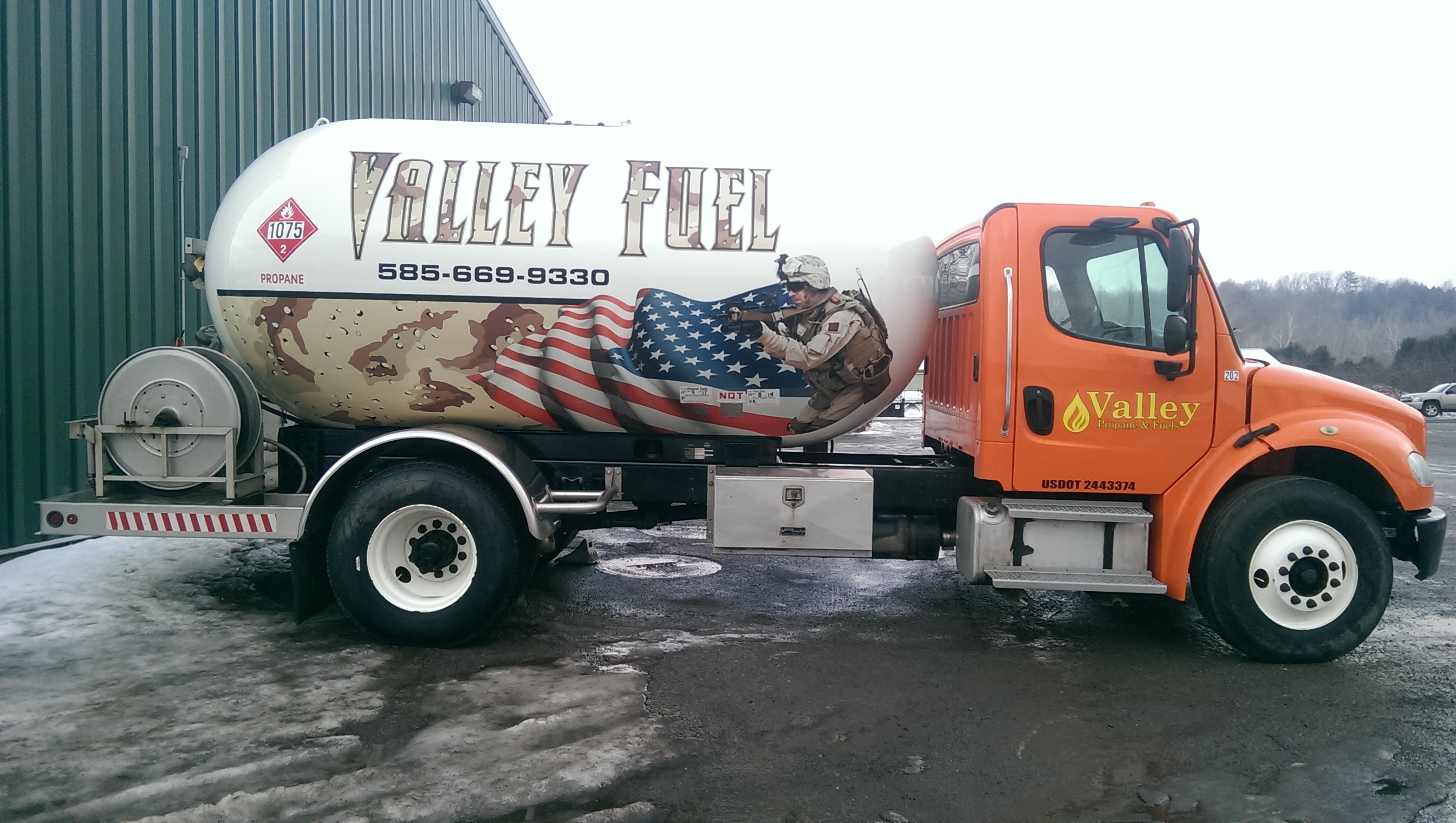 We give a percentage of every delivery to various Veterans programs.  A way to say thank you and support those who have made the ultimate sacrifice.